about us
KLB Fuel was established to become a trusted fuel oil provider under the KL Bunkering (M) Sdn Bhd banner. As a Bumiputra-majority company, KLB Fuel is run solely by Malaysians with its team armed with the skills, expertise and foresight that are pivotal in determining the most effective solutions to energy problems no matter how big or small — a result of their combined experience spanning over 100 years across the energy industry.

In its entirety KLB Fuel has grown to be a 360° fuel oil provider which clients can trust to manage the importation, storage and distribution of fuel oil without compromising on its quality. By adopting only the best practices accredited by both national and global bodies of excellence, KLB Fuel work to keep your business moving and ahead of the curve.
The KLB Fuel Difference
As the energy market becomes more diverse, sophisticated and saturated, the demand for quality fuel oil has not only heightened tremendously, but paved way for many instances of recycled oil being used in its place.

Using recycled oil to operate machinery can cause spikes in maintenance costs, lower energy content and needless to mention the downtime of operations, resulting in long term loss of profit.

Good fuel oil will keep your business moving, which is why quality and traceability are the cornerstones of our integrity and commitment to ensuring you get the energy you need.
Knowing Quality Fuel Oil
Fuel oil is the heavier fraction of the crude oil that remains after the extraction of the higher valued distillates, or in more simpler terms, any liquid petroleum product that is burned in a furnace or boiler for the generation of heat or used in an engine for the generation of power.

In Malaysia, fuel oil is more commonly used in industries for process heating, steam generation and power generation, and as bunker fuel for marine vessels.

The most common fuel oil available in Malaysia are Light Fuel Oil (LFO) 80 CST and Medium Fuel Oil (MFO) 180 CST and Heavy Fuel Oil (HFO) 380 CST. The dominant difference between the three products are its viscosity.


Our facilities
Our strategic base at the Pulau Indah Free Commercial Zone in Port Klang has given us the space to house in the biggest storage facility for fuel oil in central Malaysia. What this means is we also have the largest distribution network throughout Peninsula and East Malaysia.

To put that into perspective for you, that's 1,000 acres across Malaysia's premier maritime gateway which connects to over 120 countries and 500 ports around the world.

The facility is fitted with 5 Tank Truck Loading Racks (TTLR) which are able to accommodate the largest fuel tank trucks in Malaysia. The terminal can accommodate up to 1,000 tank trucks loads a month, with round-the-clock operations.


Our Values
Progressively, we bring together our high aspirations, open-mindedness, and passion for excellence as well as our tough-minded spirit and initiative to develop businesses that give first priority to the needs of customers, as we work to achieve sustained growth in a challenging business environment. We remain committed to harnessing teamwork as we strive to achieve our ambitions and share the rewards with all our stakeholders, while making every effort to become a company that is invaluable to society.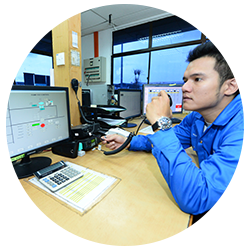 Prioritizing Quality
Adopting a zero tolerance for unsafe practices and strive for zero errors through proper training, work practices, and adherence to safety regulations at all times.
Valuing our People
Committing to our people's development and well-being and treating them with respect, dignity and fairness.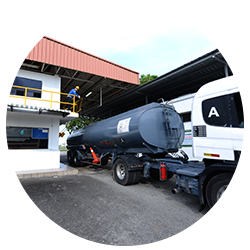 Customer Focused
We care and treat everyone in the same manner that we would want to be treated.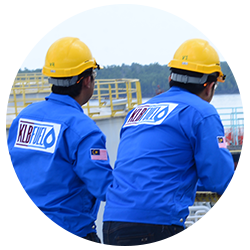 Integrity
Practicing highest standards of ethical behaviour and demonstrating honesty in our line of work in order to command trust and mutual respect and customer satisfaction.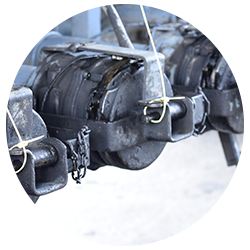 Excellence in Performance
Setting goals beyond the best and reinforcing high quality performance standards and achieving excellence through implementing best practices.
We've all been energy customers at some point or another so we understand fully the concerns and challenges in getting the highest grade fuel oil. With our combined experience, expert knowledge and sound insight, we make sure you get only quality fuel oil and do our best to keep all your worries at bay throughout the process.
Feature and facilities
Safe and efficient

The safety standards we adopt are accredited and work to achieve fundamental functions to our operations.




Building Trust

Building and maintaining the trust of our clients providing us with global standard guidance to work as efficiently and safely as possible




Infrastructure that helps us be better
Our terminal is also equipped with Top and Bottom loading Tank Truck Loading Racks, TTLR that help us get the job done faster and safer.



Keeping Our Planet in Mind
Our terminal is fitted with environmentally-friendlier machinery aimed at managing the carbon emission and pollution levels caused by our processes.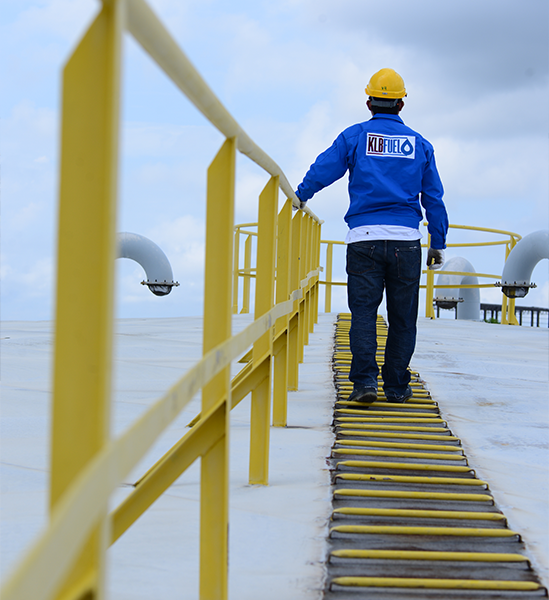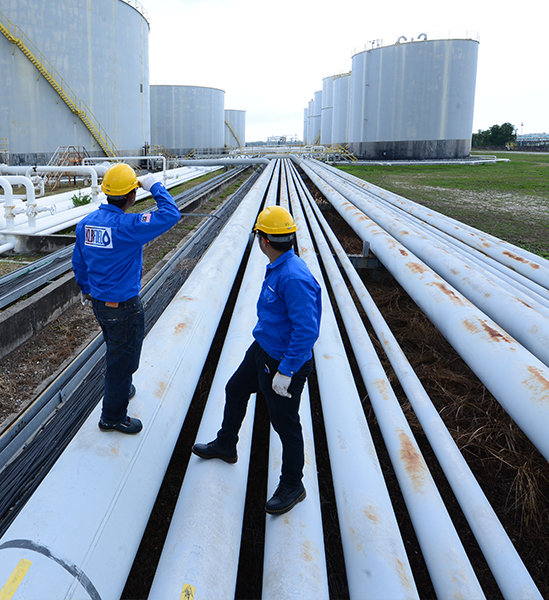 Ethics and compliance
Quality control of fuel oil is important to all parties involved in its supply chain. Without the right knowledge, expertise and accreditation in this area, producers, traders and distributors are at risk of being defined negatively in what is now an incredibly complexed marketplace.

We are constantly looking to better our services through market research, listening to client feedback and paying attention to technological and infrastructural advancements. With constant quality management, you are guaranteed access to a comprehensive range of facilities that do not compromise on the quality of the fuel oil you need.

Our product quality is in line with the following:
International Standardization of Organization (ISO)

An independent, non-governmental international organization behind the development of voluntary, consensus-based, market relevant International Standards that support innovation and provide solutions to global challenges.

SGS, Societe Generalede Surveillance Malaysia

The world's leading inspection, verification, testing and certification company that provide and accredit specialised business solutions for businesses to run faster, simpler and more efficiently. We do our very best to help you know the difference so you can make sound decisions about what you need your fuel oil for.With all the needed certifications, practices and processes in place, you have access to a comprehensive range of facilities that do not compromise on the quality of the fuel oil you need.
TEAM
The Professionals behind the job.